The Murray Wins Big At Regional Tourism Awards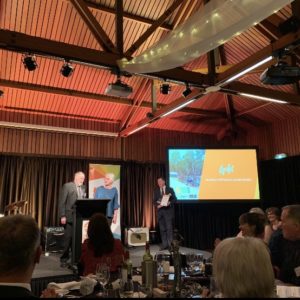 The Murray region's tourism industry is celebrating with an impressive eleven businesses winning awards and one business inducted into the hall of fame at the Regional Tourism Awards, held at Taronga Western Plains Zoo in Dubbo on Saturday 27 July 2019.
Murray Regional Tourism Chair, Wendy Greiner, said 14 businesses from the region were named as finalists in the awards, with seven receiving gold and four silver in their respective categories.
Echuca Moama's Rich River Golf Club was inducted into the hall of fame after winning gold in the tourist attractions category for three consecutive years – 2015, 2016 and 2018 (no awards were held in 2017).