New Road Map for Murray Tourism And Agribusiness Industries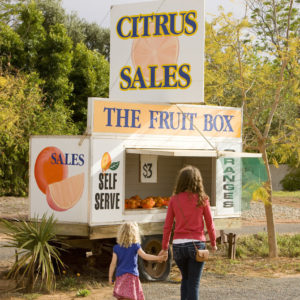 The creation of a new Murray Regional Food Council, a food provenance accreditation system, regional food brand and a 'farm to plate' business innovation incubator are just four new initiatives proposed in a new 'Murray Farm to Plate' Consultant Report delivered to Murray Regional Tourism today.
From mining to dining boom: tourism and agribusiness are set to be among Australia's fastest growing industries of the coming decade. This is a trend Murray Regional Tourism is determined to capitalise on.
The proposed Murray Regional Food Council would provide a platform for collaboration across all sectors and the government and to oversee the delivery of these new initiatives. If created, a new regional food brand would be backed by a new food provenance accreditation system. The brand would celebrate and leverage every local products' origins and food journey in a similar way to how the wine industry differentiates by growing region.
View and download full media release.
About the Murray Farm to Plate Program
The Murray Farm to Plate Program is a regional cross-border initiative and has been proudly funded by the NSW Government in association with the Victorian Government, Local Government partners and Murray Regional Tourism.