The Mighty Murray Tourism Boom Continues! Record Breaking Visitor Numbers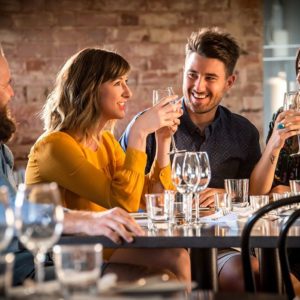 Murray Regional Tourism and its stakeholders are ecstatic after receiving news that the region's tourism figures are once again breaking all records with outstanding growth from visitors who choose to spend their time and tourism dollars in the Murray region.
The most recent record-breaking data released by Tourism Research Australia shows a +5.6 per cent increase in tourist visitation to 6.4 million in the year ending March 2019. The data also revealed that visitors spent $1.9 billion in the region (+13.9 per cent) and enjoyed a record 10 million nights (+5.2 per cent).
Murray Regional Tourism Board Chair, Wendy Greiner, hailed the results saying importantly, it highlights that our collaborative approach across the region which binds the Victorian and NSW state governments, our 13 local governments, industry and our tourism partners together can be attributed to growing the visitor economy.