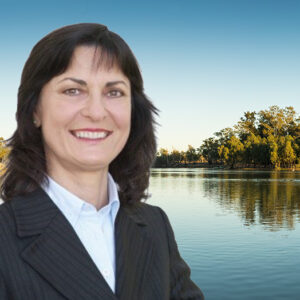 Hi everyone,
I write this note as we once again face extremely uncertain times and the longstanding challenges our unique cross border communities face with both NSW and Victoria in lockdown.
As the Delta strain of COVID-19 spreads across the globe, Australia remains hostage to the continue default policy of lockdown which we must live with while our population is gradually being vaccinated. As devastating as the business impacts are, we must follow the health advice and will not be able to break free from the threat of stop-start shutdowns until we have full vaccination.
As the Victorian Premier Daniel Andrews said on Sunday " A problem anywhere is a problem everywhere" which of course we experience daily as border communities!
Sadly in the recent days we have seen close calls across our region and now a positive COVID case has meant that our own Murray region communities must continue to remain on high alert to protect our communities.
The rapid spread of the Delta variant has changed the rules for all of us. The challenge for us as a board is to continue to manage this new and extremely volatile environment and adapt our responses to ensure the region is best placed for recovery.
It would be naïve, however, to underestimate the difficulties ahead. But I am confident that collectively as border communities, business and government, we will work through the enormous challenges as we have always done.
I commend our state and local governments and operators for your work to constantly adapt to these changes, and we are doing everything we can to support you.