A message from our Chair regarding coronavirus (COVID-19)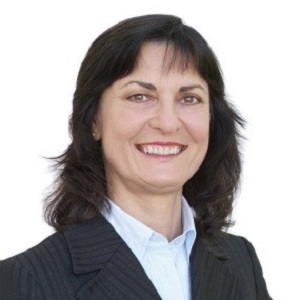 To use a river analogy, we're certainly navigating unchartered waters as the coronavirus (COVID-19) situation evolves and has a monumental impact on our visitor economy and jobs.
It has by no means been like any other time in all of our lived experiences. Never in our lifetimes did we ever think our role would require us to encourage visitors to "stay away" from our fabulous region for the safety of our communities.
At Murray Regional Tourism, our primary concern is now for the health and well-being of our river communities with the focus always to support you, our industry partners. It's heartening to see you all rallying together to care for each other and so many of you becoming very innovative with your operations, further demonstrating the strength of our industry.
We appreciate the current environment is extremely challenging for everyone and you're faced with some very difficult decisions. As a Board, we too need to grapple with how to adapt to a new environment and what these changes mean for our business and the impact on our strategic direction. There is no rule book!
Rest assured we're working hard to ensure the Murray region is well supported during this difficult time. We're liaising with numerous state and federal government departments and agencies daily to provide input into response and support initiatives and advocate for economic stimulus for our region.
Our key role as a cross border entity is now more critical than ever. It's through this collaborative effort we can effectively have these important conversations to advocate for the interests of our communities on both sides of the river.
Over the past few weeks, we've provided valuable input to government on several matters to promote consistency across New South Wales and Victoria, including restrictions to caravan parks, campsites and campgrounds. We also played a key role in pre-emptive discussions with cross border commissioners regarding the border closures that were being considered at the time.
We've made a recommendation to the Victorian Government on behalf of our Victorian tourism businesses to remove the cost associated with Australian Tourism Data Warehouse (ATDW) listings and will continue to advocate to bring this to fruition and provide parity with New South Wales.
We're leading a whole of region response to the coronavirus (COVID-19) emergency, consistent with the region's crisis management plan and in collaboration with our local government and tourism organisation partners.
We continue to work on our recovery strategy in partnership with our local and state tourism partners as we're a strong and resilient community.
We're resetting our industry training program and determining how best to deliver the program in partnership with industry. We want to ensure it not only meets the needs of industry in the short term, but also delivers capacity-building initiatives that will help the region recover quicker.
We're also adapting our marketing strategy in line with the latest consumer sentiment research, current health advice, direction from our national and state tourism partners and industry feedback. As most of our social media and website audiences live in Melbourne and Sydney, our current approach is to continue to reinforce the Murray brand to ensure it's at the top of consumers' minds when they can travel again.
Our Board and team are here to support you. Remember to express gratitude and celebrate small wins. While we're all working from home in accordance with current health directives and our business continuity plan, we're available via phone, email and even videoconference.
If you need help or would like to discuss any concerns, please contact us on 03 5480 7110 or email [email protected]
Look after yourselves and one another. We're there with you every step of the way and when the time is right, we'll be there with you to help get visitors back to the Murray. Together we'll make our region strong again.
I wish you and your loved ones a safe Easter and restful time at home.
Wendy Greiner  
Chair
Murray Regional Tourism