Destination NSW and Visit Victoria ATDW Training Sessions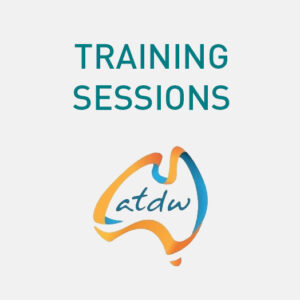 Date: Various dates and times
The Australian Tourism Data Warehouse – better known as ATDW and referred to as Get Connected in NSW – is the national online platform for showcasing tourism products, services and events. Your ATDW listing gets your business included on the Tourism Australia, Visit NSW, Visit Victoria, Visit The Murray and a range of other websites.
If you're a tourism business, you need to have an ATDW listing. To help you set up your new listing or learn how to make your existing listing stand out, enrol in a Destination NSW or Visit Victoria training session.
Destination NSW training session:
Discuss and develop your Business: Creating a Get Connected (ATDW) listing
– Find out how to register for a Get Connected listing through the Australian Tourism Data Warehouse (ATDW)
– Follow a live demonstration on how to create a product listing
– Discover how to make your Get Connected listing stand out
– Get tips on best practice images, copy and video to add to your listing
– Learn about where your product is distributed once it is live.
Monday 12 October 11am – 11.35am
Visit Victoria ATDW training sessions:
Introduction to ATDW – Setting up your listing
– What is the ATDW and how does it work?
– Listing eligibility criteria
– How to register an account
– How to create a listing for a business
– How to create a listing for an event
Tuesday, 13 October 10am – 11am
Tuesday, 20 October 10am – 11am
Get the most out of your ATDW listing
– General tips for filling out your listing
– Advice for writing a captivating product description
– Taking and selecting the right photos
– Adding a deal or package to your listing
Wednesday, 14 October 3pm – 4pm
Wednesday, 21 October 3pm – 4pm