Regional Tourism Review – Stakeholder Forums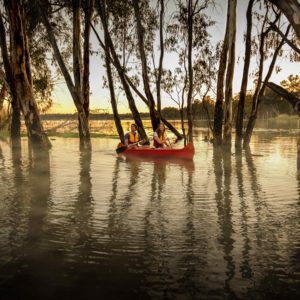 Following the release of the Victorian Government's Regional Tourism Review Discussion Paper, Murray Regional Tourism is hosting a series of stakeholder forums where the tourism industry and local communities are encouraged to have their say on the future of regional tourism and the visitor economy.
The Regional Tourism Review is about finding new ways to support tourism in regional Victoria, enhance private investment and create more regional jobs. The review will help the Victorian Government understand how to leverage local strengths, support communities and increase visitation.
Murray Regional Tourism encourages tourism business owners and employees, local government representatives and community members to attend a forum as the feedback you provide is vital to helping shape the future of tourism across The Murray region and ensuring we continue to drive visitors to the region and experience strong visitor growth.
The forums will focus on the five key themes from the Discussion Paper:
– Strengthening our tourism offering
– Making the most of marketing spending
– Supporting industry
– Enhancing Regional Tourism Boards
– Better coordinating effort
To get the most from the forum, please read the Regional Tourism Review Discussion Paper prior to attending.
For a copy of the Discussion Paper visit https://engage.vic.gov.au/regional-tourism-review
Echuca: Wed 7 August 2019 1pm to 3.30pm – Register Here
Koondrook: Thu 8 August 2019 10am to 12.30pm – Register Here
Mildura: Thu 1 August 2019 1pm to 3.30pm – Register Here
Swan Hill: Thu 8 August 2019 2pm – 4.30pm – Register Here 
Wodonga:  Mon 5 August 2019 10am to 12.30pm – Register Here
Yarrawonga: Mon 5 August 2019 2pm to 4.30pm – Register Here