NSW VIC Border Closure information and permit applications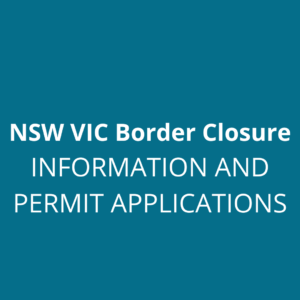 The most current NSW Government information on the border restrictions (including links to the permit application and 'border community' details) is available at:
https://www.nsw.gov.au/covid-19/what-you-can-and-cant-do-under-rules/border-restrictions
This website will continue to be updated.
Please note the Service NSW permit application system is experiencing high levels of demand. Some people may experience delays in securing a permit.
For information regarding bridge closures, please refer to VicTraffic