Get your business listed on official tourism websites for FREE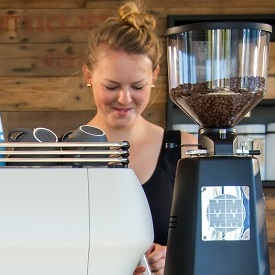 Murray Regional Tourism is providing all businesses in the Murray region with free marketing support via the Australian Tourism Data Warehouse (ATDW) digital platform for a limited time.
ATDW is Australia's national platform for digital tourism information, providing your business with the opportunity to reach millions of potential visitors through official local, regional, state and national tourism websites including www.visitthemurray.com.au, www.visitnsw.com, www.visitvictoria.com and www.australia.com.
Victorian tourism operators in the Murray region who take out a new ATDW business listing or re-activate an expired listing between today and Tuesday 30 June 2020 will receive a free 12 month listing, valued at $295.
Those with a current ATDW business listing as of Thursday 14 May 2020 will have their listing automatically extended by an additional 12 months at no charge.
This initiative has been developed by Murray Regional Tourism in collaboration with Visit Victoria to provide businesses with a critical base platform from which to engage with visitors and encourage them to visit.
For NSW tourism operators who don't currently have an ATDW business listing, we encourage you to take advantage of Destination NSW's Get Connected website membership program which provides free ATDW listings on an ongoing basis.
Now is the perfect time for all tourism businesses to establish or update their ATDW listings, with people at home planning their next holiday and in readiness for when travel restrictions are lifted.
For more information about getting your free ATDW business listing visit our ATDW webpage.