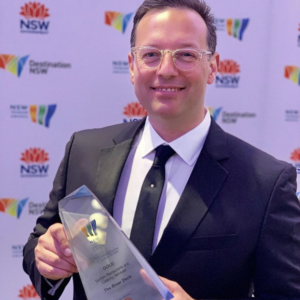 The Murray Shines at NSW Tourism Awards
The Murray region's tourism industry is celebrating with an impressive four businesses winning awards at the 2019 New South Wales (NSW) Tourism Awards, held at the Four Seasons Hotel in Sydney on Thursday 14 November 2019.
The Murray region was represented by six finalists, winning one gold, two silver and a highly commended award.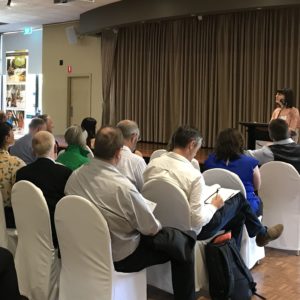 New Appointments to Murray Regional Tourism Board
The Murray Regional Tourism Board has announced the reappointment of Wendy Greiner as Chair and the appointment of three new directors at its annual general meeting, held at the Rich River Golf Club in Moama on Thursday 24 October 2019.
Natasha Callewaert, John Dalton and Cameron Sutton join the board as skills-based directors for a three-year term.
Murray Regional Tourism is the peakRegional Tourism Organisation representing the Murray Region