Destination Inspiration Program
MENTORING PROGRAM
Do you have an idea for a new tourism product? Do you want to significantly expand an existing product? Or do you need help identifying the right tourism product opportunity to pursue?
Off the back of the highly successful Destination Inspiration Events and Mentoring Program in 2021, Murray Regional Tourism (MRT) and Destination Riverina Murray (DRM) have partnered again to deliver an innovative program that supports the creation of new tourism experiences for the region.
The Destination Inspiration Mentoring Program offers one-on-one mentoring to support participants to launch their new tourism product or expand and diversify their existing tourism offering.  The program takes a customer-centric approach to product development and is designed to increase the chance of launching a successful new product which generates positive returns for the business and memorable experiences for visitors.
Book tickets now for the events in Corowa on Monday 4 April and Temora on Wednesday 6 April where you will get key insights, lessons and learnings from tourism operators who have done exceptional things in the industry like Long Track Pantry, Sierra Escape Mudgee, Murray Darling Scenic Flights and more. There will also be experts to guide your product development journey and participants in our 2021 Mentoring Program will share their experience and outcomes.
Find out more information from these fact sheets at the Corowa event and the Temora event including an introduction to the guest speakers; or hear from more of the past participants and their experiences in the video here.
Mentoring Program applications now open
Attendees from the Destination Inspiration event series who want to advance their ideas are invited to express their interest in joining the one-on-one mentoring program. The 6-month program will have up to 15 participants and is designed to accelerate the product development process and progress ideas into new or enhanced experiences for visitors to the region.
Applications are now open and priority will be given to those who attend the events in person or virtually.
PROGRAM OVERVIEW
The program has been designed to cover each stage of the product development cycle, aligning to Destination NSW's DEVELOP, PROMOTE, SELL framework for bringing new products to market.
The program will support businesses to:
Identify and prioritise new product opportunities;
Determine the feasibility of the new product;
Develop a product development road map;
Use customer-led experience design to test and refine the concept;
Develop a marketing and distribution strategy;
Launch the new product to market.
WHO IS ELIGIBLE TO APPLY?
New or existing businesses seeking to launch a tourism product in the Murray and Riverina regions in NSW and Victoria.
It must be a new tourism product or a significant change/expansion of an existing product.
MENTOR PROFILE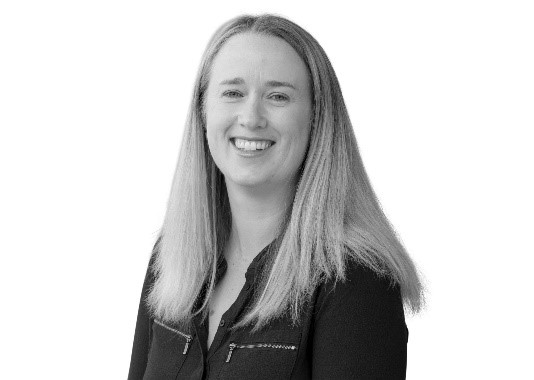 KAREN OLIVER  – Bachelor of Commerce – Management (Honours), University of Melbourne
Karen is a Tourism Consultant specialising in regional tourism industry development. Over nearly 10 years she has undertaken numerous industry development projects and supported 60+ tourism businesses with their Victorian and NSW Tourism Awards submissions.
She has extensive experience working with tourism operators, local government, regional tourism boards and state government to improve outcomes for both businesses and visitors.
Living and working in Regional Victoria, Karen is passionate about the success of regional tourism and is excited to be supporting tourism innovation in the regions.
HOW DO I FIND OUT MORE?
If you have questions about the program, please contact:
Maureen Bennett – Murray Regional Tourism
OR
Sarah Hope –  Destination Riverina Murray

The Destination Inspiration Event Series and Mentoring Program is supported by the Commonwealth Government's Building Better Regions Fund.