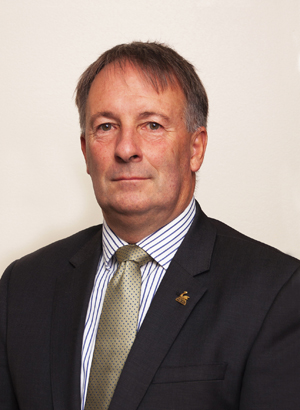 John McLinden currently serves as the Chief Executive Officer for the Swan Hill Rural City Council. This is a rural municipality with a population of 20,000 people. He has worked in Local Government in Australia for 34 years. All but three years of this service has been in rural municipalities.
John holds a degree in Civil Engineering, a Graduate Diploma in Municipal Engineering and Management and an MBA.
He was born in 1960 into a farming family and has always enjoyed a connection to agriculture. In his spare time he manages the family farm, a mixed farming enterprise of 1200 acres, where he produces cereals and legumes.
His career has taken him through southern Australia in senior engineering and management roles and he has been a Chief Executive Officer in rural municipalities for the last 13 years. His work has largely revolved around assisting small rural communities to flourish, often in the face of adversity. He particularly enjoys helping to unlock the potential of small communities.
He describes his great loves as family, friends, farming and fishing. He is married to Therese and together they have raised five children.